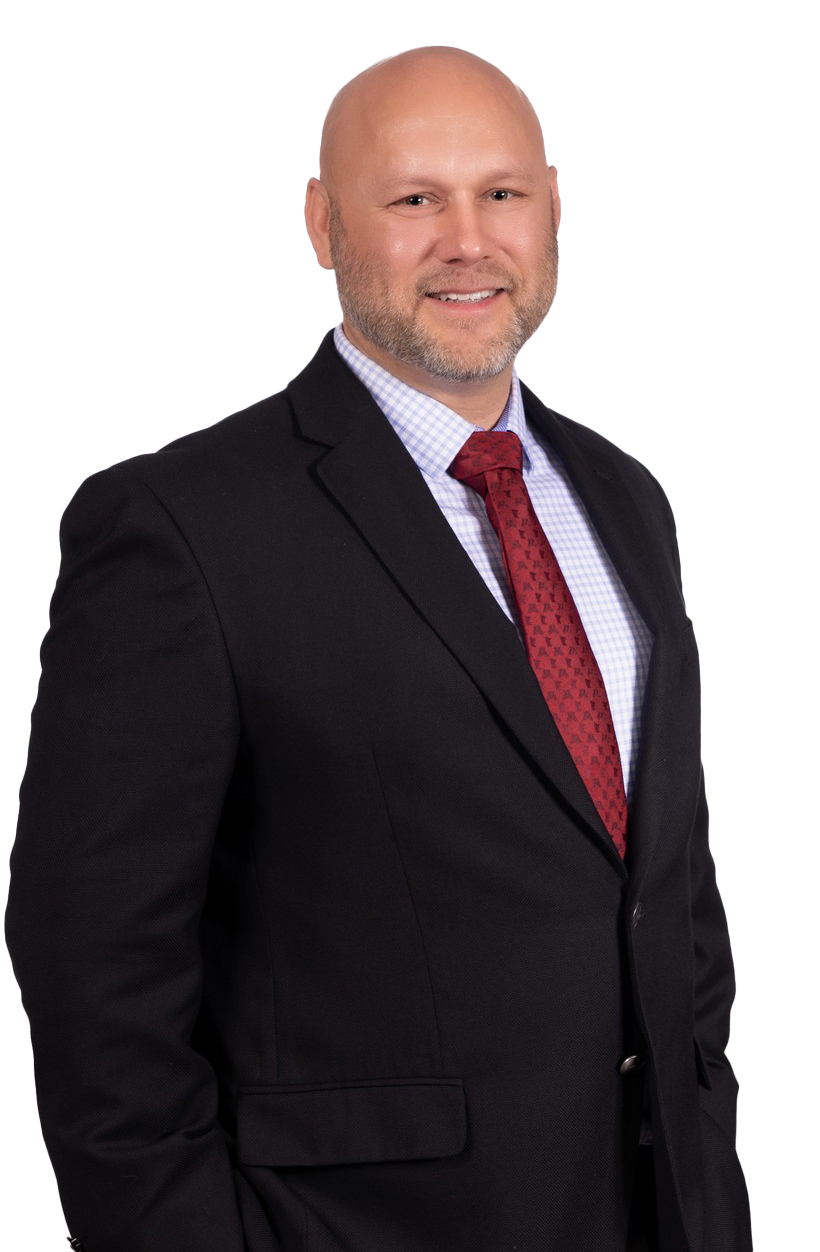 Service Areas:
Education:
J.D., magna cum laude, William Mitchell College of Law
M.S., Chemistry, University of Minnesota
B.S., Chemistry, magna cum laude, Viterbo College
Admissions:
Minnesota
U.S. District Court for the District of Minnesota
U.S. Patent and Trademark Office (USPTO)
U.S. Court of Appeals for the 8th Circuit
U.S. District Court for the Western District of Wisconsin
Brian is a partner and member of DeWitt's Intellectual Property practice group. His domestic and international practice focuses on securing and enforcing the intellectual property rights in all facets of intellectual property. This includes patent prosecution, trademark and copyright registrations and intellectual property litigation, as well as preparation of patentability, infringement, and invalidity analyses and opinions on behalf of his clients, assessment and management of intellectual property rights during merger and acquisition transactions, and negotiating and licensing of intellectual property. His technical experience is in the areas of renewable energy, chemical, life sciences, biochemical, mechanical, and medical devices.
In addition to his private practice experience, he also worked as an in-house patent liaison for Phillips Plastics Corporation while attending law school, where he focused on patent prosecution and portfolio management while developing extensive knowledge in injection molding, insert molding and multi-shot processes. From his graduate degree research, Brian also has experience with small-scale pharmaceutical-derivative synthesis and characterization, aquatic photochemistry, time-resolved flash photolysis, and process development.
Representative Technology Experience
Renewable Energy
Green Fuel Technology
Plant-based Technology
Antimicrobials and related processes
Polymer Chemistry
Pharmaceuticals
Chemical formulation technologies
Biodegradable fiber-molded products
Carbon nanotube technologies
Electrochemical deposition compositions and processes
Coagulation agents and anticoagulants
CpG binding protein homologs for Prokaryotic DNA enriching
Ethanol and ethanol-byproduct processing
Fertilizer and cementitious compounds
Fischer-Tropsch catalysts
Immunological assays
Ion-exchange filter technology
Medical devices and medical device coatings
Mutein proteins for binding TNF receptors
Nanoscale green-fuel technology
Nutraceuticals
Oil extraction process in ethanol production
Pharmaceuticals
Processes for detecting chemical, biological and environmental analytes
Processes for removing impurities from gas streams
Petroleum processing
Affiliations
American Intellectual Property Law Association, Member
Minnesota Intellectual Property Law Association, Member
Minnesota State Bar Association, Member
Hennepin County Bar Association, Member
Volunteer – Farmington Youth Basketball Coach (2013-present)
Volunteer – President Farmington Youth Baseball (2015-2021)
Volunteer – President Farmington Football Association (2017-present)
Articles & Presentations
"Patentability of Nature-Based Products Derived from Nature Sources" – South Dakota State University Lunch & Learn, Brookings, SD, April 2015
"Patent Marking in the 21st Century: Virtual Marking, Ideas on Intellectual Property Law" – August/September 2012
"Aqueous photochemistry of triclosan: Formation of 2,4-dichlorophenol, 2,8-dichlorodibenzo-p-dioxin and oligomerization products, Environmental Toxicology and Chemistry" – 2005, 24, 517-525.
"Photochemical Fate of Pharmaceuticals in the Environment: Cimetidine and Ranitidine, Environmental Science and Technology" – 2003, 37, 3342-3350.
Awards & Recognitions
Minnesota Super Lawyers® Rising Stars
Notable Representations
Represented defendant in trademark/false advertising dispute through trial and appeal where plaintiff's trademarks were invalidated with no liability for the client
Extended intellectual property protection after patent rights had expired by asserting trade dress for a manufacturer and distributor of music chairs—settled with favorable terms for client during course of bench trial after defendant conceded infringement. Utilized success in the case and two additional trade dress cases to bolster registration of the trade dress as a federal trademark registration before the USPTO
Represented defendant, a distributor of cooking accessories, in patent infringement case that settled before initiation of the discovery phase on favorable terms for the defendant
Represented various defendants in architectural design copyright cases that settled before trial with favorable terms.
For defendants in a trademark litigation case, represented the plaintiff against multiple infringers who were not only infringing on client's trademark, but also cybersquatting on confusingly similar marks—cases settled with defendants. transferring domain names to plaintiff, along with other terms favorable to client
Represented defendant accused of trademark infringement—case settled early in discovery phase with plaintiff transferring domain names to the defendant
Service Area Subspecialties
Intellectual Property

Copyrights
Patents
Trademark Clearance and Protection
Trademarks
Contact